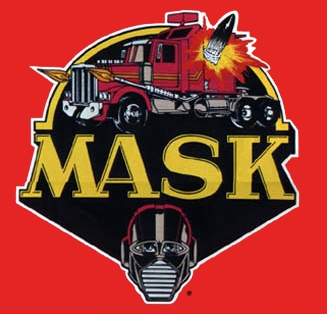 In 1985, Kenner created both the M.A.S.K. action figure line as well as the cartoon. They used the artwork from the cartoons to act as a guide to create the action figure line. The artwork was printed on standard copy paper and the pages with color were hand colored and have a very high gloss finish. The pages without color are standard Xerox copies of pages that were likely based on a master style guide. All pages, however, were used as an original color guide to provide the coloring schemes of the action figure toy line and all have color notations handwritten in either pen, pencil, or marker.
Color codes were based on charts provided by Kenner similar to the one below from DC Comics.
Color guides were used on the concept art, as well as in the mini-comics like in the example page below.
Based on the revision date of 3/20/1985 found on the Vampire ("Vulture" cycle) which wasn't released until Series 2 (1986) it is my belief that these were all done prior to the release of Series 1, they just split up the ones they released between the two series. One thing that I find fascinating is the changes in names and designs found in these early concept renditions than compared to what made the final product. Changes in names can be found in vehicles, characters, and the masks themselves. Something else I found fascinating, the pages with 3 characters in a row then 3 masks in a row are set up on the pages where you can layer the pages and hold them up to the light (or place them on a tracing table) and see how the masks fit on the characters through the different layers of paper.
I do have several of these but as you can see my set is not complete. I arranged these by Series and grouped the Figures with the Vehicles they came with. Feedback/corrections/input always welcome. Enjoy!
M.A.S.K. Series 1 (1985)
Boulder Hill (not shown) / Alex Sector / Jackrabbit
Boulder Hill (not shown) / Buddy Hawkes / Penetrator (previously "Bodyguard")
Cliff-Sly 2-Pack: / Cliff Dagger / Torch
Cliff-Sly 2-Pack: Sly Rax / Stilleto
Rhino (not shown) / Matt Trakker / Ultra Flash (previously "Freefall")
Rhino (not shown) / Bruce Sato / Lifter (previously "Penetrator")
Thunderhawk (not shown) / Matt Trakker / Spectrum (previously "Super Scanner")
M.A.S.K. Series 2 (1986)
Firefly (or "Dragonfly" converted) / Julio Lopez / Streamer
Raven / Calhoun Burns / Gulliver
Slingshot / Ace Riker / Ricochet (previously "Boomerang")
Volcano / Matt Trakker (not shown) + Jacques LeFleur / Lava (not shown) + Maraj ("Mirage")
Outlaw / Miles Mayhem + Nash Gorey / Python (previously "Superscope") + Powerhouse (originally "Samson")
Stinger (previously "Scorpian" or "Scorpion") / Bruno Shepard (previously "Mad Dog") / Magna-beam
Vampire (or "Vulture" "Valture" converted) / Floyd Malloy / Buckshot
M.A.S.K. Series 3 (1987)
Manta / Vanessa Warfield / Whip
M.A.S.K. Unreleased/Concept
In Series 4, Gloria Baker was released with a Lamborghini called Stiletto. This early concept art shows Gloria in a Porsche instead, with a similar outfit (different color scheme) and the same mask.
Porsche 920 ("Shark") / Gloria Baker / Collider